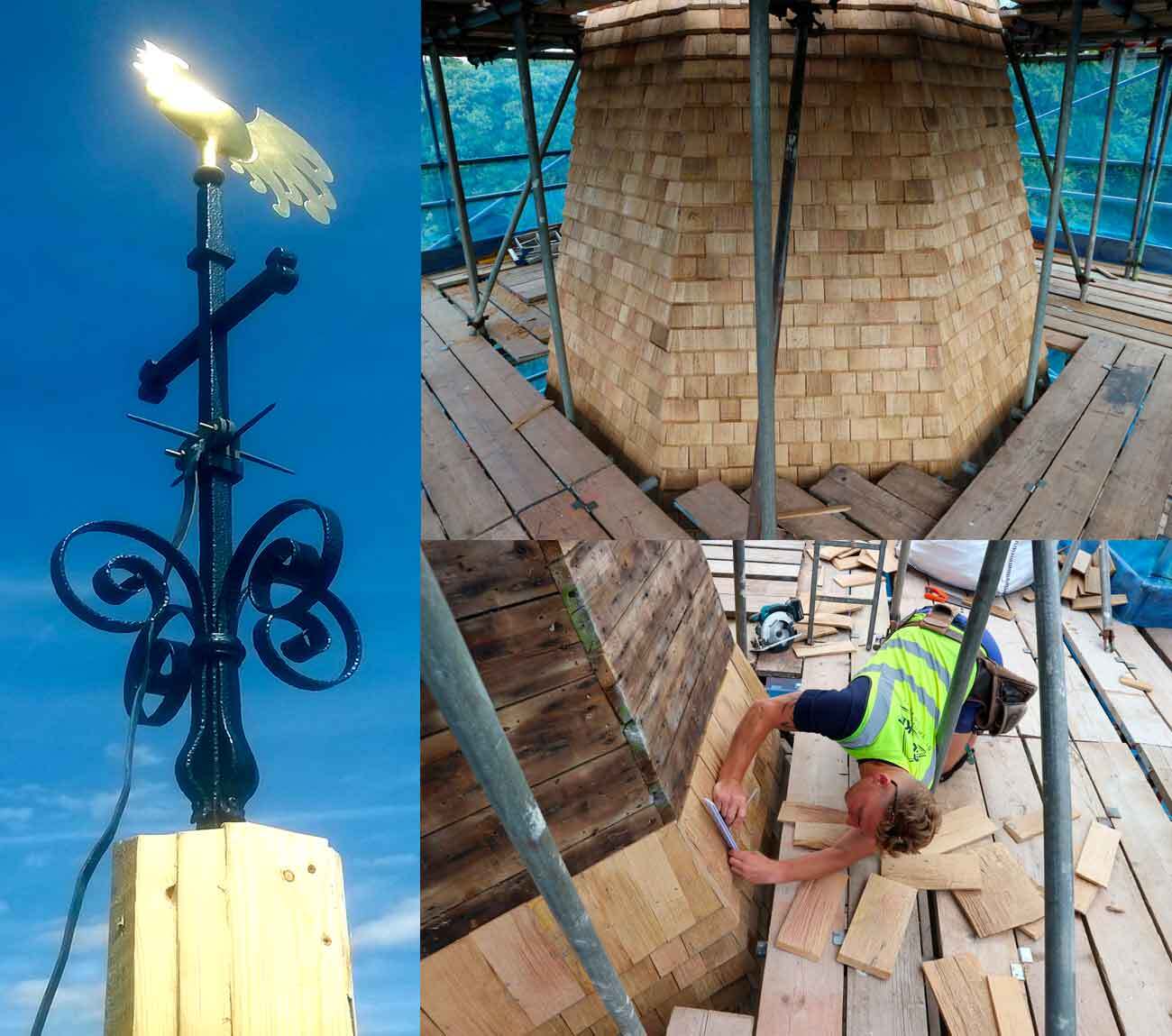 A landmark spire is shingled
The fine listed church of St Mary the Virgin at the village of Laverstoke, Hampshire, designed by noted Victorian architect John L Pearson in 1896, had suffered weathering and woodpecker damage to the shingled roof of the landmark spire.
The project, recently completed, has completely renewed the roof with hand cleft oak shakes and restored and re-gilded the cockerel finial to the weathervane. The church is, once again, a landmark to the community.