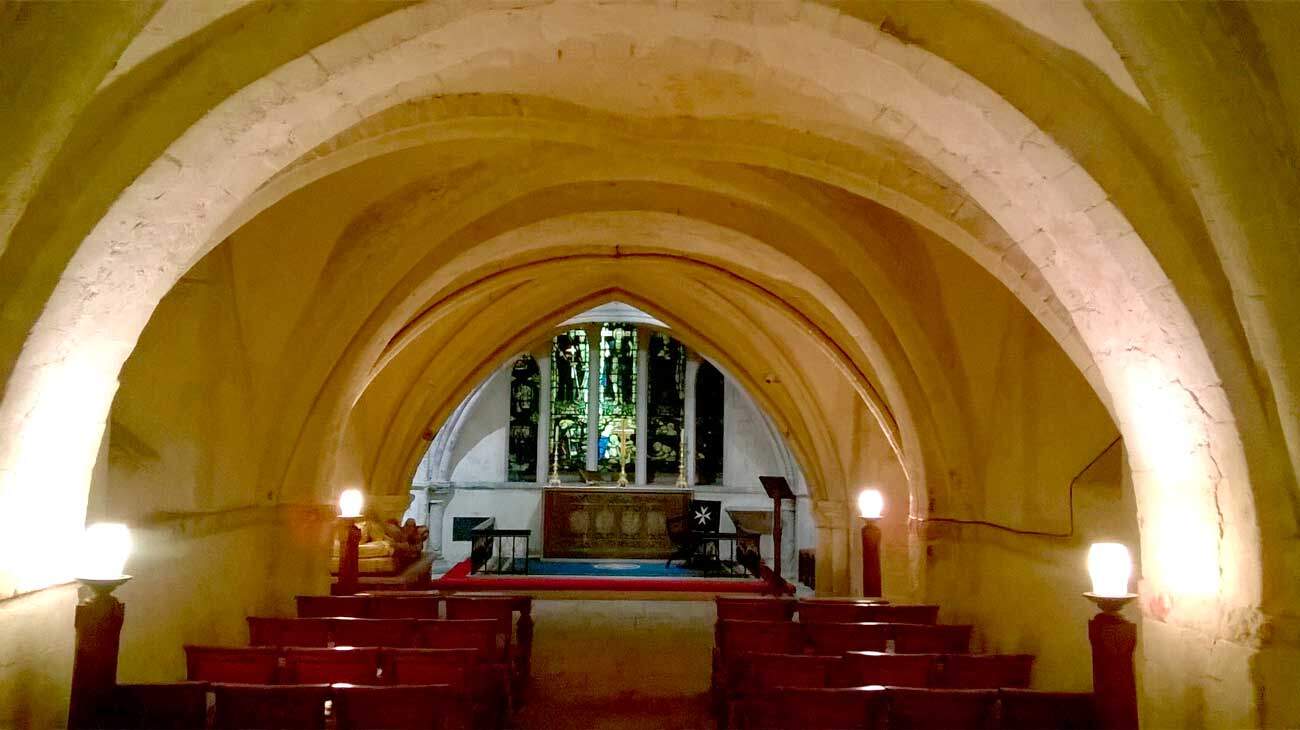 Lighting one of London's hidden treasures
We are delighted to continue working with the Order of St John in Clerkenwell as their conservation consultant and with lighting designer Charles Marsden-Smedley to relight the historic twelfth century vaulted crypt. The grade one listed crypt is one of London's hidden architectural gems, a remarkable survivor from the Priory of St John and having survived the reformation and bombing in the second world war. Parts of the crypt were altered by Seeley and Paget Architects in the 1950's, when the church above the crypt was rebuilt.
Charles envisages small LED spotlights with bespoke brackets to highlight the architectural details and key monuments whilst avoiding glare. We are aiming to limewash the interior.